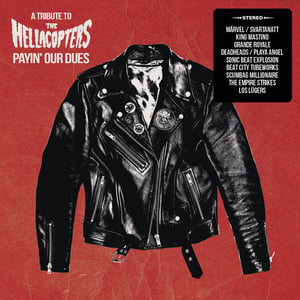 €

22.95
Limited edition of 1000 vinyl:
- 400 pressed in black vinyl
- 600 pressed in red vinyl
Eleven awesome bands payin' their tribute to the almighty Hellacopters.
Limited pressing in red or black vinyl. Once they're gone, they'll be gone forever.
SHIPPING NOW!!!!!!!!!!!!!!!!!!!!!!!!!
CONTACT US with your desired order: PayPal or Bank Transfer available under demand.
S&H costs will be accurately calculated for each location when packaged.
···· WE DO NOT MAKE MONEY WITH SHIPPING COSTS ····
We will contact you with details once your copy is reserved after payment.
_____________________________________________________________________
S&H costs ESTIMATION:
· 1 LP:
- España: 3€ standard // 6€ Registered
- Europe: 7€ standard // 11€ Registered
· 2/3 LP:
- Europe: 13€ standard // 17€ Registered
_____________________________________________________________________